LED Emergency Lights 298LED
DSW Industry is one of the leading led emergency light manufacturers in China and provides high-quality LED-illuminated exit signs and emergency lighting designed to meet customer requirements.
Featuring an Ultra bright, energy-efficient LED and bulky sealed lead acid battery, it gives LED emergency lights Extremely long working hours.
Emergency lights are essential components of complying with state building and fire codes, insurance standards, and OSHA standards.
At DSW, we provide cost-effective, energy-efficient emergency lights designed to meet various industrial, architectural, and commercial building applications.
298LED Features
MODEL NO.
Voltage
Light Source/Power
Battery
Emergency Duration
Material
298LED
AC220  60Hz
12LEDx2
Lead-Acid 4V2.5Ah
8 Hours
ABS housing
Lead-Acid 4V4Ah
10 Hours
• High impact flame-retardant plastic
• Battery lockout circuit
• Low voltage disconnect
• Completely self-contained
• Maintenance-Free sealed batteries
• Natural beige color
• Test switch and led charge indicator
LED Emergency Light SPECIFICATIONS
lamp power(W)
3W
input voltage(V)
220VAC
input current(A)
Built-in  Lead Acid BATTERY
4V4.5ah
control mode
power cut
optical parameters
illuminant, quantity
LED,24pcs
LED encapsulated type
DIP
perspective
120°
Brightness level
1200-1400MCD
total luminous flux
intensity of light
13000LUX
structure parameter
Type
emergency light
material
ABS
weight of product
1.5KG
dimension
280*320*80
 reliability
Duration time
8 hours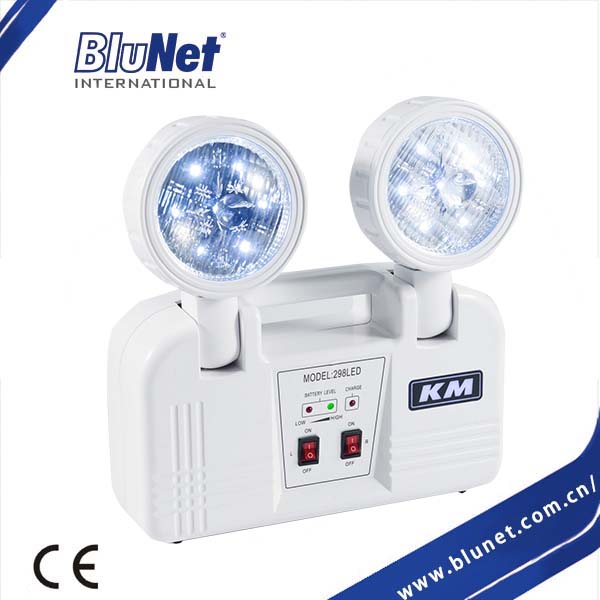 What is an Emergency Light?
LED Emergency Lights are light fixtures designed to illuminate key safety areas when the power goes out in a building, with units equipped with battery backup switching into emergency operation in such instances to light escape routes and safety equipment.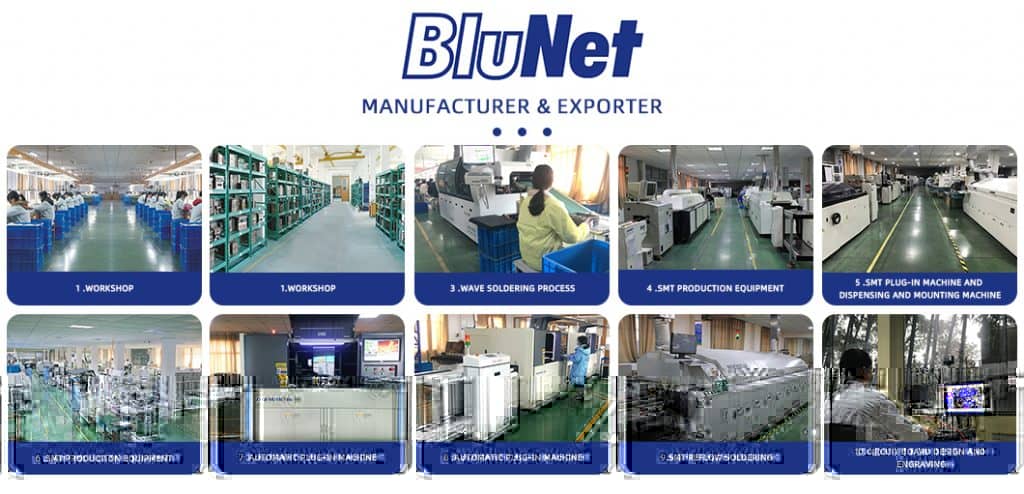 For years, exit signs have used LEDs to comply with insurance standards and building fire codes. LEDs are now able to provide efficient, bright emergency lighting. LED remote heads provide more light by allowing the lights to be placed in the best location.
These highly efficient exit signs and emergency lights feature maintenance-free Ni-Cad batteries, which provide more minor, longer-lasting power that is more tolerant of deep discharge than traditional sealed lead acid batteries by combining both technologies into smaller energy-efficient products that help lower energy usage while saving you money every month.