LED Emergency Lighting- Manufactured by DSW.
DSW is one of the finest and most cost-effective LED emergency light safety equipment providers, significantly reducing fire accidents by offering unsurpassed customer care quality in the commercial & industry.
120/277 VAC Dual voltage operation.
Test switch and charge rate indicator.
2x6V 5W DC T5 wedge base lamps for emergency mode.
Lead-Calcium Battery (6V 4.5Ah) delivers more than 90 mins capacity to emergency lamps.
Twenty-four hours recharge after 90 mins discharge.
Low voltage battery disconnection-preventing deep discharge damage to the battery.
LED emergency lighting plays a significant role in all the power systems in an emergency, which provides the necessary illumination to ensure public security and order, protect people and property, and save lives.
Non-maintained emergency lights
These are generally installed for a short period and then deactivated.
This emergency light is often used as a secondary security measure to detect intruders or fire hazards.
Most non-maintained emergency lights are designed to turn on automatically when the main power supply fails, although some require manual activation by an operator.
In recent years, LED emergency lighting has been widely used in different fields, such as traffic control systems, airports, underground parking garages, subway stations, tunnels, etc.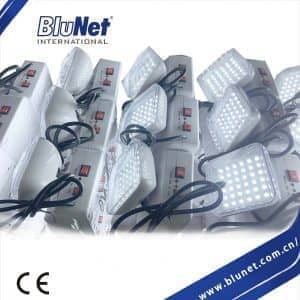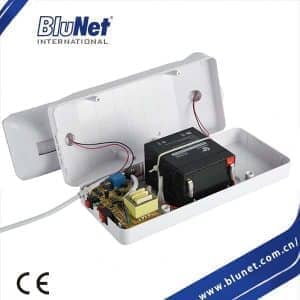 LED EMERGENCY LIGHT SPECIFICATION
| | |
| --- | --- |
| Cantidad de leds | 72 leds de alto brillo |
| Ángulo de iluminación | 120° |
| Potencia total | 7.5 W |
| Vida útil | 50 000 hrs. |
| Intensidad luminosa total | 300 lumen |
| Temperatura de color | 6000 K |
| Tipo de luz | Blanco día |
| Consumo de corriente AC | 20 mA |
| Tarjeta de protección de batería | SI |
| Batería | 12V 4Amp |
| Alimentación |        220VAC / 110 VAC 60 hz |
| Duración / Autonomía | 9 horas |
| Tiempo de recarga de batería | 24 horas (80%) |
| Led indicador de AC | SI |
| Led indicador de carga de batería | SI |
| Superficie cubierta | 80 mt2 |
| Botón de testeo | SI |
| Switch de encendido | SI |
| Fusible de protección | SI |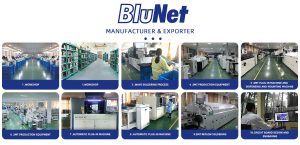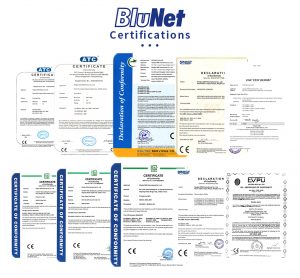 Security – An emergency light system can help prevent break-ins by protecting against intruders at night or during power outages. The bright lights may also deter criminals from entering your property after dark.
Safety – LED Emergency lighting ensures you can safely exit your home or business during a power outage or natural disaster.
1. When can we get the reply?
Any inquiries will be replied to within 24 hours.
Our DSW sales team will try our best to support you.
2. What about the minimum order quantity?
We have no limit for MOQ, so you can even buy only one piece.
Welcome to buy a sample to test first.
3. Do you have a style adapter?
A: Yes, We have EU, UK and USA style adapter
4. Can customize, modify, and develop products according to the design drawing? Yes, we provide OEM service and can customize products according to the picture.
5. How will you control product quality?
We strictly control every production detail, and our QC team inspects every product before delivery. Moreover, our show is abided by ISO9000, 3C, CE, and FCC.
6. What about delivery time?
Sample: We will send it to you within three days of receiving payment. Production for large quantities takes 15 to 25 days. And it depends on the ordered product and quantity.
If you want to know the exact time. Email us the quantity,
We will check the time for you.
7. What about terms of payment?
Payment terms: T/T, west Union Paypal and L/C etc.
8. How do I know that you have sent the products out?
Once the products are sent out, a tracking number will be provided so that you can check where your goods are at all times