Magnetic Door Sensor MCS-3302
DSW Surface Mount alarm contacts come with both wired and terminal-connect models, from our micro to our commercial grade models. Closed Loop, Open Loop SPDT/DPDT configurations as well as wide gap options are also available.
Surface Mounted Magnetic Contact
Magnetic door sensors are commonly used in alarm systems to trigger the opening and closing of doors and windows and consists of two parts encased in a plastic shell — a magnet and a sensor/switch.
A magnetic sensor is a sensor that detects the magnitude of magnetism and geomagnetism generated by a magnet or current.  There are many different types of magnetic sensors.
Reliable, quality products at an affordable price – DSW.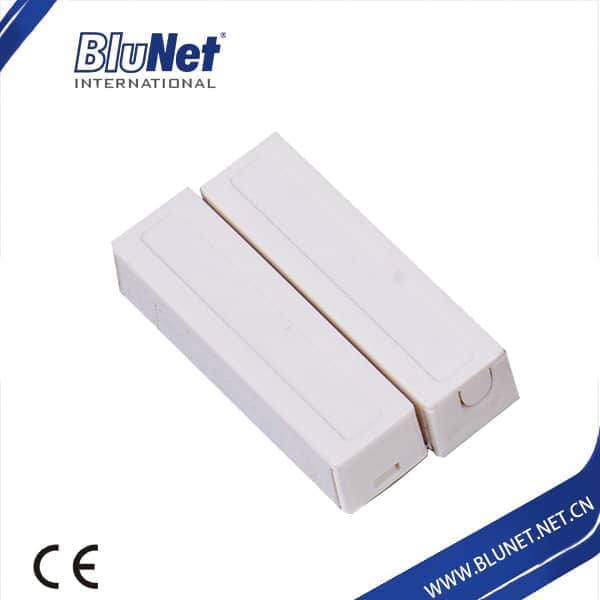 Features
Surface Mount Type W/Hidden Wires and Screws
Indoor use
Strong Magnetic

Specs. of MCS-3302 Magnetic Contact
1.97″L×.55″W×.47″H Surface Mount Type W/Hidden Wires and Screws
Contact Size: 1.97″L×.55″W×.47″H
(50mm×14mm×12mm)
Standard Magnet Size: 1.98″L×.56″W×.48″H
(50.3mm×14.1mm×12.2mm)
Standard Gap: 1.26″(32mm)
Colors: White, Brown, Gray
Material: High impact ABS
Install wire contacts in an alarm system that will alert you when a door or window is opened. Mount the switch and magnet on the frame. When the magnet is pulled by an opening window or door, the alarm will be activated.