Fire sounders with flasher EPA-140
Rated Voltage:24 VDC
Operating Voltage:15~30VDC
Max. Rated Current:100mA Max.(at 24VDC)
Min.SPL:Max.105dB(at 1 meter,24VDC)
Resonant Frequency:0.5~1Hz
Tone Nature: I Fire engine II Police Car III Ambulance Car
Housing: ABS/RED
Operat. Temperature:-10~+55°C
Store Temperature:
Weight:210+/-10g
DSW Electronic Co., Ltd has specialized in manufacturing Fire sounders with flasher, fire alarm sounders, and fire sounder beacons since 1999, which exported to different countries and regions, such as Europe, U.S.A., Germany, Italy, Hong Kong, Israel, Hungry, France, Argentina, Poland, Turkey, Korea, and other areas.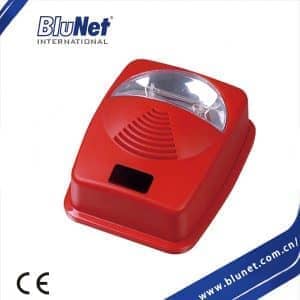 What is a Fire Alarm Sounder?
Fire alarm sounders are essential safety devices designed to warn occupants in the event of fire or other emergency.
An audible fire alarm system component, these sounders produce loud warning sounds designed to get everyone out of a building quickly and safely.
A sounder produces an easily recognizable fire alarm sound.
Generally mounted to the ceiling or wall and powered electrically or through batteries, sounders connect directly with a fire alarm control panel as part of an overall fire security system.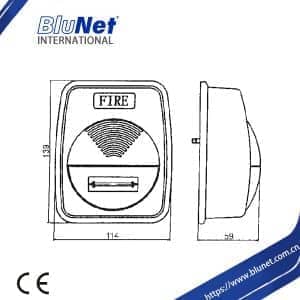 Operating voltage 12 Vdc
Sound output volume 104 dBA ±3 dB @ 1 m
Protection class IP31
Available with or without a flasher