Horn Speaker 40 WATTS EH280
Security Horn for Marine applications
The Hailer Horn Speaker is easy & excellent for you to across with up to 40 watts power handling capacity and long range SPL from the PA/Hailer Horn Speaker.
Constructed of high-impact white plastic and includes a tilt mount bracket.
Dual Tone Hailer Horn Speaker 40 WATTS EH280
Features
Dual tone siren – steady and warble
Indoor/outdoor use
High dB output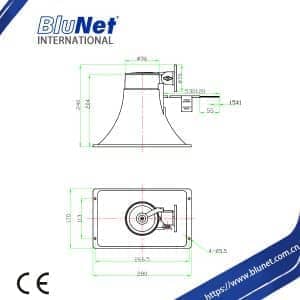 Specs
MMeasures 7″ wide x l3″ deep
8-ohms, 40 Watts @ 400 Hz
Frequency Response: 250 Hz to 8 KHz
Operating temperature range: –40 to +176 degrees F (–40 to +80 C)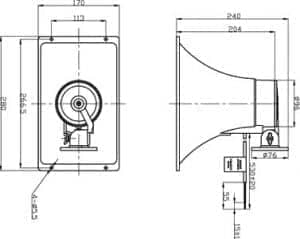 DSW Siren is the loudest self-contained dual tone alarm siren you can buy today. It can be installed indoors or outdoors.
Our Alarm siren is a great addition to any compatible security alarm system. The alarm siren is a 6-12 V DC combination speaker and siren driver. DSW alarm siren is dual tone – warble or steady.