External Siren with flasher EAS-730
The addition of exterior motion detectors, automatic lighting and external siren with flasher is a first level of defense when you're trying to send a clear message to intruders.
MCU design in circuit.
multi functions High SPL 118Db min.
4 LED flash when standby multi functions Led.
Serious metal protection Plastic case provent ants and insects.
Line broken warning .
With 12V1.3Ah Battery rechargeable.
External Siren with flasher EAS-730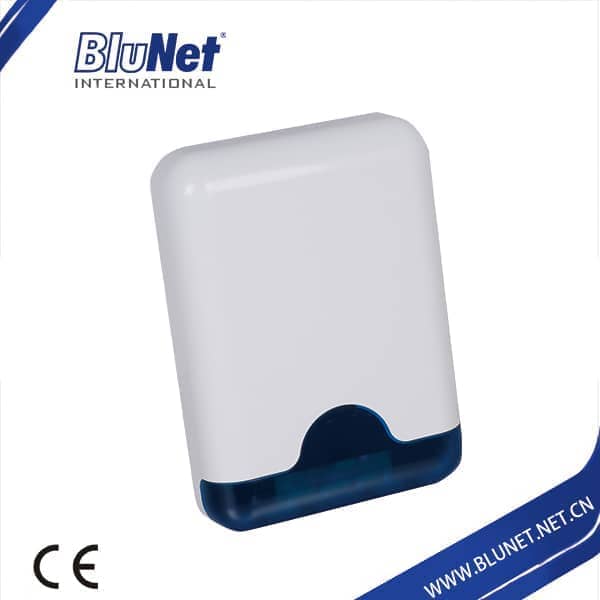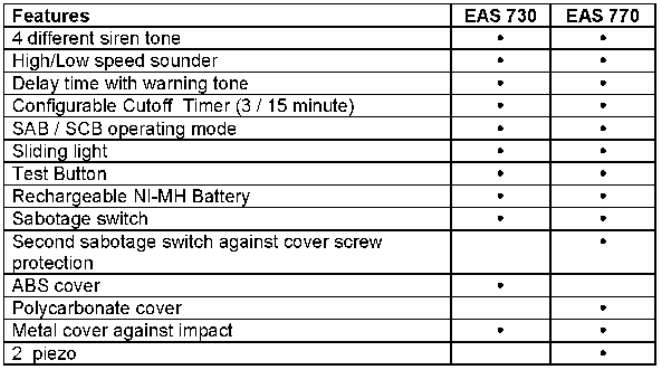 The model EAS730 Self-powered Outdoor Siren with Flasher features two additional signalling LEDs,
which can be individually disabled:
• The system status RED LED
• The fault YELLOW LED (enabled only when system is disabled).
In addition, siren EAS730 also features an "active self-diagnosis" function used to check battery, horn, flashing light
and protection module (if any) wholeness,as well as the correct presence of the power supply from the control unit.
4 different siren tone High/low speed sounder Delay time with warning tone
Configurable cutoff timer SAB/SCB operating mode Sliding light Test Button
Rechargeable NI-MH Battery Sabotage Switch Second Sabotage Switch against Cover Screw
protection ABS Cover Polycarbonate cover Metal Cover Against Impact 2 Piezo SOUNDER