Fire Alarm Button EPB-01
Press the panic button to instantly call a security company patrol and alert all the system users about the danger.
DSW Electronic Co., Ltd has specialized in manufacturing alarm buttons, Panic Buttons, and duress Buttons since 1999, which were exported to different countries and regions.
Pushing the button will release the internal switch to trigger the alarm detection circuit.
DSW's Fire Alarm Button EPB-01 is attractive, durable, and provides manual fire reporting.
Panic Button
An audible panic button is ideal for an emergency and you want to notify all occupants.
For example, this might be useful in large buildings with multiple exits, like schools and hospitals.
An audible alarm will protect people by making them aware of threats so they can respond appropriately.
Duress Button
Silent duress systems can be invaluable tools in emergencies. You might encounter them in banks, office buildings, and retail stores; their use is beneficial when someone poses a threat or causes disruption, and you need to summon authorities without alerting them directly. Especially important for instances in which someone pushing the button feels threatened.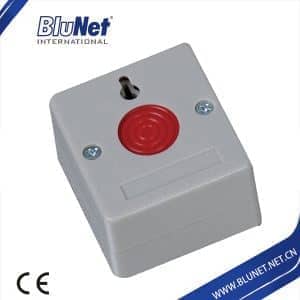 What is a Duress Button, and What is a Panic Button?
Duress alarms and panic buttons are small buttons installed in various buildings to allow people to press if they find themselves in an emergency, including banks, schools, hospitals, restaurants, retail spaces, office buildings, and government buildings.
Once a button is pushed, authorities are alerted and usually respond immediately. Alarm systems allow people to report any possible threats, such as bank robbers or active shooters, while inside buildings – threats that could gain entry without creating a scene while bypassing security systems like door alarms if they come during regular business hours.
Buttons can be wired or wireless, with wired ones usually kept in a single location and wireless ones carried around with individuals on necklaces or key fobs, for instance. Wireless buttons may also be helpful in environments that present greater danger, like workplaces where employees need to keep an emergency button close by; giving each employee one of these buttons helps keep them safer; similarly, using them at front desks may help ensure your employees have no untoward incidents occur at work or elsewhere in public spaces like libraries, etc.
Hardwired buttons should be strategically positioned where employees are consistently present – such as behind the counter in a retail store or bank, in the main office at school, or behind a nurse's station desk.
How does Alarm Button work?
The button immediately notifies an alarm monitoring company of any intrusion, gas leakage, or fire;
additionally, it can request help and inform relatives about sudden health deterioration with just one click.
Alarm buttons are part of a security system and serve as the fastest way to call for help in an emergency. They're popularly used in apartments, private houses, offices, restaurants, banks, shops,
and other objects across all categories – apartments, private homes, offices, restaurants, banks, shops, etc.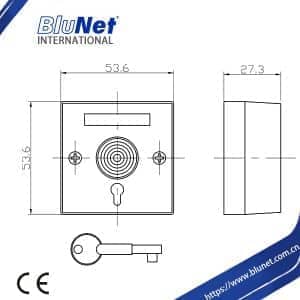 A wide range of fire alarm pull stations provided by DSW, exported to different countries and regions, such as Europe,U.S.A., Germany, Italy, Israel, Hungary, France, Argentina, Poland, Turkey, Korea, and other areas, with modern, world-class fire alarm technology.