Photoelectric Fire Detector DSW104
DSW-104 OPTICAL SMOKE DETECTOR
The DSW104(R) Smoke detector is one of advanced Photoelectric (Optical) smoke alarms containing sophisticated very-low-power Analog and Digital circuitry.
The Detector uses an infrared photoelectric chamber.
Detection is accomplished by sensing scattered light from minute smoke particles or other aerosols.
The unit is aesthetically pleasing to the eye, weighing in at a mere 140g with a diameter of 104mm x 50mm deep.
It is very easy to install using the two screws provided to mount the unit to the ceiling or wall.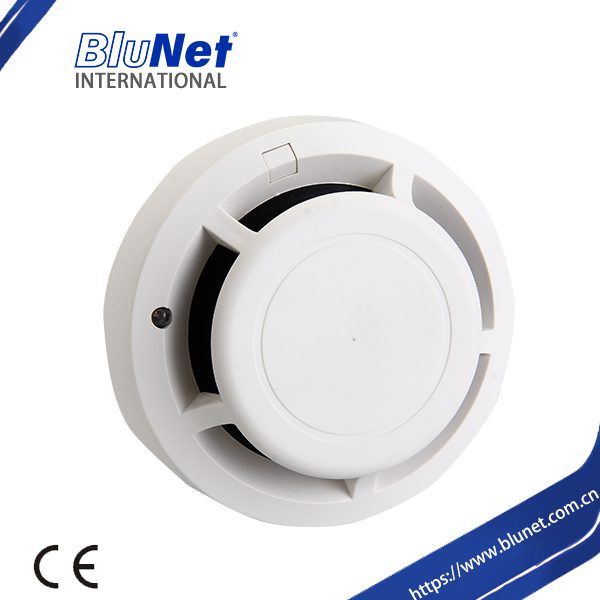 Feature:
The detector has a >85dB onboard siren and LED indication.
Interconnection feature to other DSW104 smoke alarms. This enables all units to sound their
Horns in the event of one of the DSW104 detecting a potential fire condition.
The Security Panel connection feature can be used in the event of there not being
anyone in the vicinity of the detectors for the audible horn to be heard, in such instances,
the unit may be connected to a security panel to alert the relative personnel.
The unit has a built in test button for testing.
10 year Battery life.
WHERE NOT TO INSTALL SMOKE ALARMS
1. Where combustion are permitted to produce. For example unventilated kitchens, garages, and furnace;
2. near fanner;
3. In very damp, humid or steamy areas: Keep units at least 3m away from showers saunas, dishwashers, etc.
4. In very dusty, dirty, or greasy areas;
5. In very drafty areas, where smoke will be blown away from the unit completely,
6. in air-logged areas, that will clog the sensing chamber;
7. Less than 305mm away from fluorescent lights. Electrical "noise" can interfere with the sensor.
8. In "dead air" space, for example, in Diagram 1, near the corner less than 10cm.
9. in smoking meeting room, don't install the alarm there for the unit will alarm when several persons smoke.
The product is a new type of photoelectric smoke detector, When it detects smoke twice,it will output signal immediately and trigger connected unit to work,which tell you in advance that fire will occurs and avoid unwanted loss,and take you safety and convenience.