LED Exit Lights 297LED
As one of the best LED Exit Lights manufacturers, DSW Electronics provides various light fixtures, emergency lighting to meet customers' commercial and residential electrical and lighting project needs.
An LED exit sign is very bright and visible and can be seen even through some smoke when in fire emergency.
Semiconductor components make up LED exit signs and produces visible light.
The LED exit sign uses this process which produces high visibility and brightness while emitting low amounts of heat and electrical power.
MODEL NO.
Voltage
Light Source/Power
Battery
Emergency Duration
Material
297LED
AC220  60Hz
7LED
3.6V 500mAh Ni-CAD Battery
5 hours,

working

ABS housing

UL 94V-0 flame rating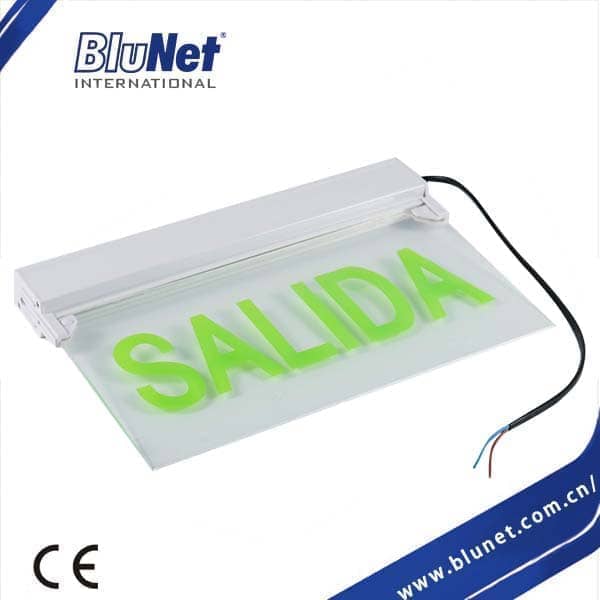 5900PCS/20″ container
Automatic battery Charging by a charging circuit
Automatic power transfer to a stand-by power source in the event of a power failure
Battery state monitoring by a battery monitoring lamp
Lighting confirmation by an inspection switch
Power saving by three-line-wiring
Battery Backup Exit Signs contain an internal battery that provides power to the Exit Sign when the electricity goes out.
These Battery Backup LED Exit Lights have to be hard-wired to your building's electricity in order for the battery to work on Emergency Mode.